Arthur And The Invisibles For DS
Arthur and the Invisibles, directly inspired by the upcoming animated film of the same name, allows players to relive the fantastic adventures depicted in the film, which tells the story of young boy (Arthur) who finds the magical adventure of a lifetime in his own backyard.
The Arthur Game for DS portrays the magical world of the movie through a series of original and entertaining mini games and offers an engrossing ?virtual pet simulator' where players are responsible for caring for and breeding ?Mul mul', the small, fluffy, flying creatures found in the world of Arthur. DS GAME FEATURES:
?Three gameplay modes:
Challenge Mode – a series of micro game challenges to test players' reflexes;
Virtual Pet Simulator – look after and breed Mul mul, small, fluffy pet-like creatures;
Multiplayer Mode – play games over WiFi.
?Large selection of unlockable characters, training modes and objects;
?90 varied mini games such as Kill the Evil Mosquito, Protect the Vulnerable Village, and Find the Heroic Arthur.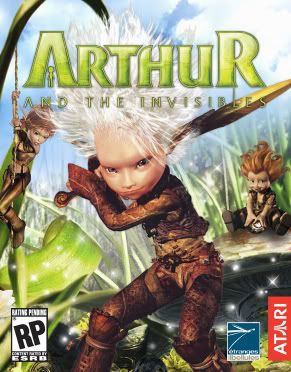 Source: www.n-philes.com